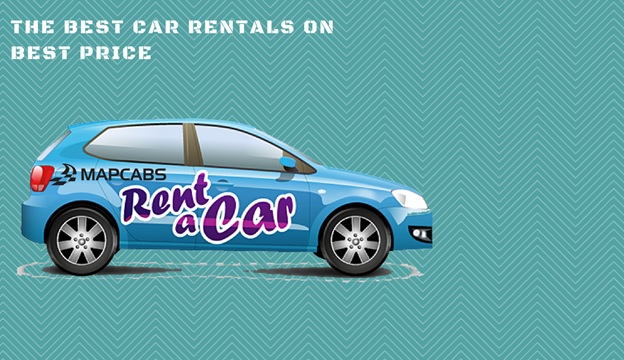 Kanyakumari in Tamilnadu is visited by many people in Bangalore very regularly. Most of these people use Mapcabs outstation cab booking facility for this trip. The trip from Bangalore to Kanyakumari will be more comfortable and good experience through our rental car. In fact, we arrange the car of choice too for this trip at the request of the customers. Renting a car is not alone easy from Mapcabs, but also reasonably priced too. Your trip to Kanyakumari is definitely worth trying through outstation taxi from us. We'll arrange the best car for your trip.
Kanyakumari Trip from Bangalore Using Mapcabs Rental Car
Kanyakumari is a place to experience mixed cultures as it is located in Tamilnadu as well as near to Kerala state border that is close to Trivandrum. This is the reason people visited Kanyakumari pay a visit to Kovalam Beach in Kerala too, which is just 87kms away. Triveni  Sangamam, Gandhi Memorial mandapam, Vivekanandapuram, Kamaraj Memorial, Virgin Mary churchBay watch water theme amusement park and wax museum are some of the places in Kanyakumari deserve paying the visit. There are some more worthy places too available to pay a visit in Kanyakumari but time-consuming unless you have the rental car with you. Hiring a cab can cater well to your trip from Bangalore to Kanyakumari by helping you to cover all the valuable places by visiting with ample time in hand.
Outstation Car from Mapcabs to Kanyakumari
Bangalore to Kanyakumari trip will less time to consume and comfortable by hiring a car. Mapcabs got the best car to arrange for this trip. Just reach us online to book a car for this trip. We can guide you well in a way your trip can be more effective and fruitful. 664 km is the approximate distance between Bangalore and Kanyakumari. You can cover this trip easily and comfortably in just 10.5 hours through our rental cab. Also, travel by rental car to Kanyakumari can accommodate paying a small visit to some of the best places in the middle of the route. This way you can make more from your trip too. It is definitely a wise decision to travel by car hire for your Bangalore to Kanyakumari trip.