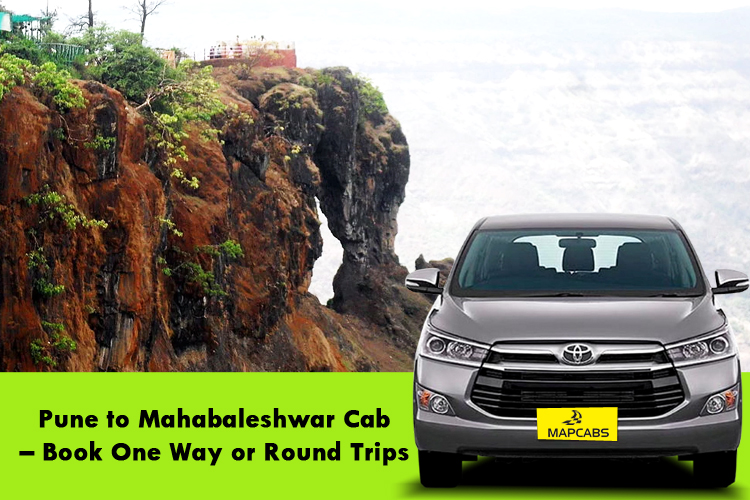 Pune is an important and developed city in India. Cab service in Pune is one of the most convenient options for traveling. There are so many cab service agencies with a wide range of offers and facilities. Availability of secured services of cab rental Pune has become popular for hassle-free traveling.
We at Mapcab are one of the most famous car rental services in Pune. We provide unique cab services not only in Pune but also in its surrounding areas according to our client's requirements. You can book Pune to Mahabaleshwar cab if you want to make a trip to Mahabaleshwar for different purposes such as traveling, business and so on.
Offered facilities and services by Mapcab for Pune to Mahabaleshwar cab
Mahabaleshwar is a renowned hill station in the evergreen forest region of Western Ghats range of India. It offers natural beauty which attracts tourists and it is also famous for business trips. We at Mapcab offer car rental services for a comfortable journey in the hilly region of Mahabaleshwar. Some of our offered services and facilities are as follows.
We provide a car according to our customer's choice.
We also provide an experienced driver while you are choosing Mapcab car rental services in Pune.
Our vehicles are well maintained and suitable for a hill station.
We offer booking options for round trip or one-way car rental service for outstation purposes.
Our vehicles are well-maintained and facilitated with modern amenities for traveling.
You can book our cab online from any location.
You can check the customer reviews from our website if you want to get the cheapest cab from Pune to Mahabaleshwar.
We use advanced technology-based mapping devices which help our clients to arrive at their desired destination easily.
Sightseeing places in Mahabaleshwar
Mahabaleshwar is an ideal hill station if you want to experience the beauty of nature. You can choose Mapcab to hire Pune to Mahabaleshwar cab to visit the sightseeing places of Mahabaleshwar. Some sightseeing places in Mahabaleshwar are:
Pratapgad Fort is a major attraction of Mahabaleshwar and it was built by Maratha rulers. You can visit Mahadev Temple and Bhavani Temple in this fort area.
You can enjoy the natural beauty of Lingamala Fall by walking through the forest and following a trudged trail.
Elephant's Head Point is a famous part of the mountain from where you can experience mesmerizing views of the Sahyadri Range.
By choosing car rental services of Mapcab India, enjoy a comfortable tour from Pune to Mahabaleshwar with your family and friends.