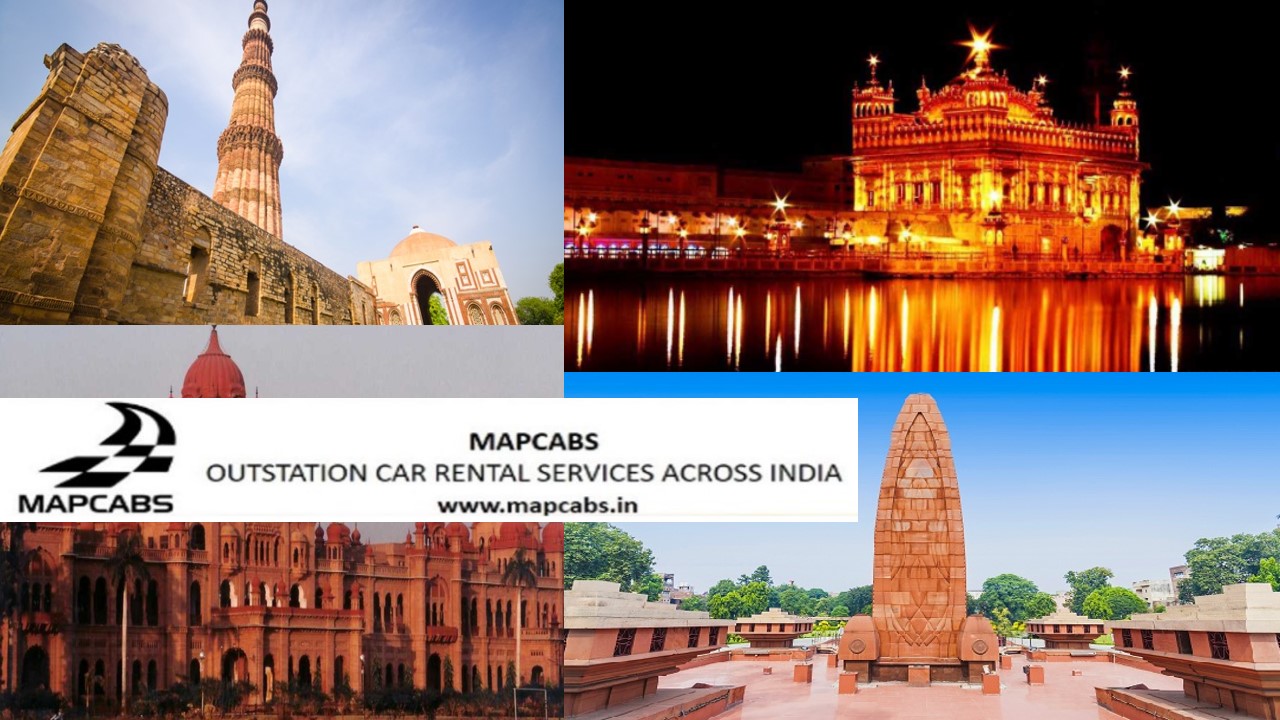 Local taxi services in Amritsar are plenty, but most will take you for a ride. It is important to have a trustworthy local cab service provider for you in Amritsar that is Mapcabs. We're here to cater well to your car rental needs. Calling us or reaching us online once can result in a greatest trustworthy experience for you. Taxi services in Amritsar proven as cheap and reliable always with us. Many people are vouching well to this fact too. It is your turn now to experience the same. Amritsar taxi rates or outstation car rental rates are always reliable and economical. Do not fall for fraud offers and deals as eventually, you will end up paying more unnecessarily.
Car rental services in Punjab
Renting a car for local trip or outstation trip is a common practice now throughout Punjab. Here, it is important to avail reliable service provider. Mapcabs is definitely your trusted partner for this purpose. Your requirement like car rental Jalandhar or taxi in Amritsar airport or local taxi service in Amritsar or any other, we'll give you the best deal that is added with the safe trip. All types of cars availability are the best speciality of our car rental service in Punjab. We're offering the best cars and best deals for your Amritsar sightseeing taxi needs too. We're always at reach online or on phone. This is to offer you the reliable and cost-effective services.
Car Rental Jalandhar or Special Trip Taxi Hire Safe with us
it is nowadays not a costly affair to hire a cab for your local or outstation trips. It is all about saving your time and to avail the comfortable trip. Mapcabs is always there online to plan your car rental safely and economically. We provide any type of car according to your interest and requirement. Also, long-distance trips are also managed wisely by arranging the best cars too. Now, car rental is definitely safe with us while our prices are always competitive. Rent the car with us for your trip anywhere in Punjab or away from Punjab, we'll make it safe and cost-effective for you always.